Last week our office opening took place with the mayor, representatives of the city and some local investors. We were allowed to give a short introduction to the world of cryptocurrencies and blockchain technology to those present.
Very interested and with many questions, we later finished the presentation and moved on to an informative get-together.
SAVE THE WORLD STAKING CAMPAIGN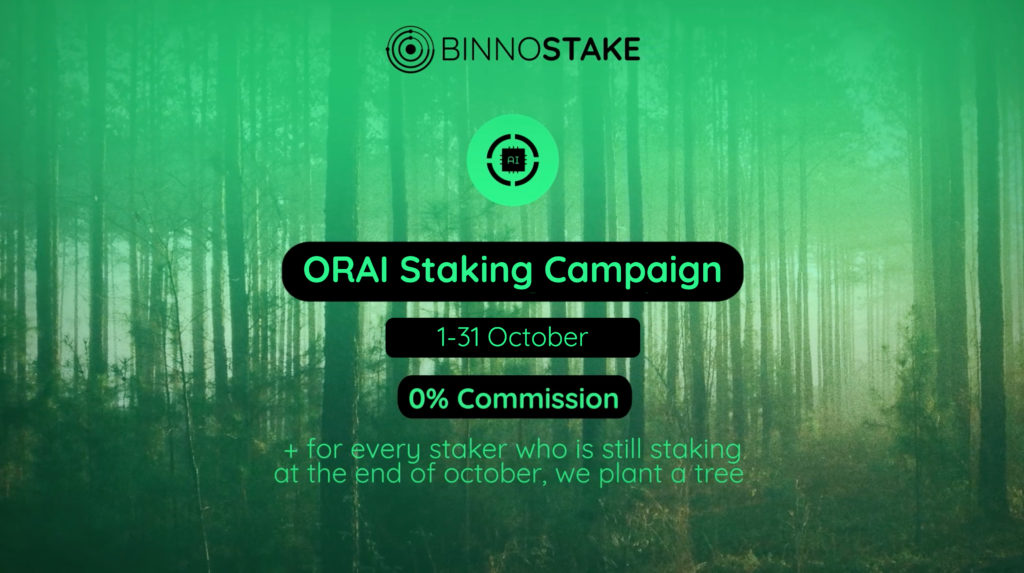 October is all about saving the world. We have launched two campaigns through BINNOSTAKE, where we want to do our part for climate protection.
Every staker who stakes at our IOST node in October will receive double the reward for the whole month of October. At ORAI the commission was reduced from 5% to 0%. So that no fees are deducted from a staker.
+++
For every staker who is still staking in these two nodes at the end of the month, we will plant a tree.
We can also give a small preview of November. Great campaigns await our stakers there as well.